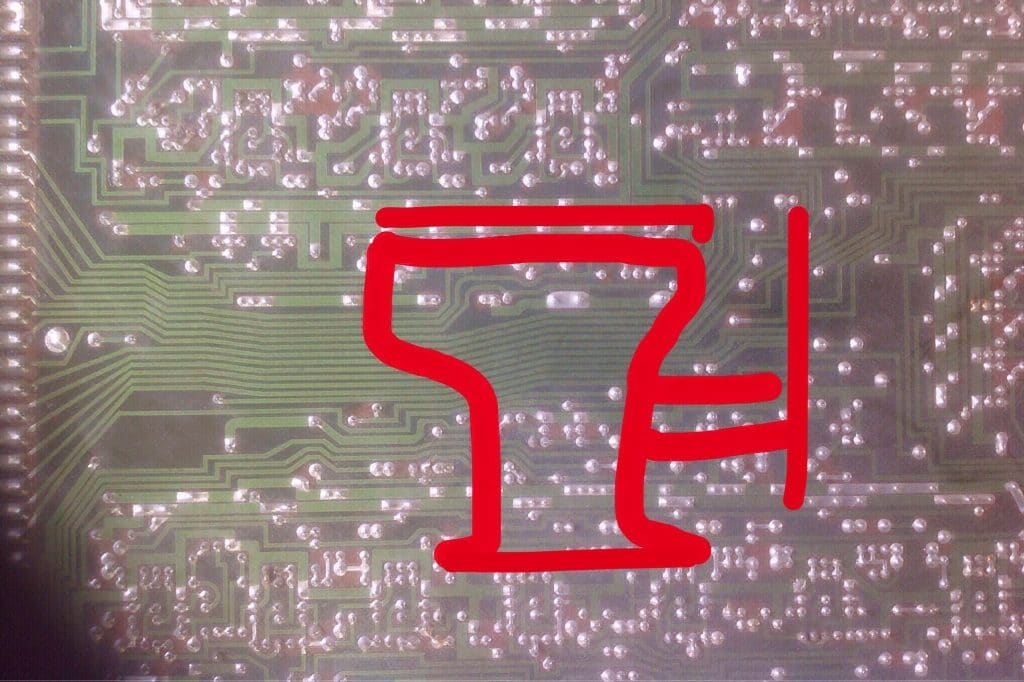 Was im Körper meist automatisch abläuft, bedarf komplexer Steuerungen, sobald es den Körper verlässt.
Vor ein paar Jahren landete eine junge Frau einen überraschenden Erfolg mit einem Bestseller über den Darm. Alles an seiner Funktion wurde beschrieben, wie wunderbar er funktioniert, meist störungsfrei, macht automatisch alles, was er machen sollte. Der Informatiker sieht da perfekte stetige (continuous control) Steuerungen am Werke, die nur gelegentlich zu Ausnahmezuständen führen.
Die dem Darm nachgeordneten Prozesse sind vergleichsweise harmlos und sollten einer Automatisierung keinen großen Widerstand entgegensetzen, dachte ich zumindest. Die Deutsche Bahn bzw. ihre Zulieferer aber auch Airbus beweisen mal wieder das Gegenteil.
Das erste Beispiel betrifft eine stetige Steuerung. Unsere Freunde bei Airbus berichteten von einer gut funktionierenden Computersteuerung der Entleerung von Flugzeugtoiletten. Ein Sensor misst, wie schwer das Produkt eines Toilettenbenutzers aus der Schüssel abzusaugen ist. Die Details erspare ich Ihnen. Funktionierte prima, bis eines Tages eine Passagier:in mit einem ausladenden Hinterteil die gesamte Öffnung luftdicht abdeckte. Unglücklicherweise spülte sie schon, bevor sie sich vom Toilettensitz erhoben hatte. Der Saugcomputer stellte über seinen Sensor fest, dass extrem harte Kost vorlag und wendete maximalen Saugdruck an. Aber das half nicht; die Dame passte ja nicht durch den Abfluss. Sie drückte den Notknopf. Ein Reboot des Saugcomputers befreite sie schließlich von dem Sitz. Das Ergebnis der Aktion war ein tiefblauer Bluterguss in Form der Toilettenöffnung auf dem Hintern der Dame.
Das zweite Beispiel betrifft eine diskrete Steuerung. Die Pandemie hat ja gezeigt, dass Deutschland bei der Digitalisierung schlecht dasteht. Aber das Beispiel einer voll digitalisierten Zugtoilette zeigt, dass das nicht durchgehend der Fall ist. Neulich begleitete ich einen unserer Enkel, 5 Jahre alt, auf einer Fahrt in einem Regionalexpress der DB. Als er ein natürliches Bedürfnis verspürte, suchte er das HighTech-Klo auf. In diesem Klo schafft eine große Zahl von zustandsabhängig farbig beleuchteten Knöpfen fast die Anmutung einer Airbus-Pilotenkanzel. Außerdem stellt sie eine nicht ganz triviale Bedienoberfläche dar. Wir schlossen die Tür nicht ab, damit der Enkel keine Panik bekam, ich bewachte die Tür von außen. Aus unerfindlichen Gründen begann das Klo eine Konversation mit mir, da es einen polyglotten Menschen in mir vermutete, sogar in Englisch. "This lavatory is out of order", erklärte es mir. Gleichzeitig blockierte es die Tür.
Als Informatiker vermutet man, dass die Steuerung eines Klos ein endlicher Automat ist, der aus seinem aktuellen Zustand auf eingegebene Signale hin, z.B. gedrückte Knöpfe, Übergänge in neue Zustände macht und eventuell Aktionen auslöst, wie die Tür zu blockieren oder zu öffnen. Der Informatiker rätselt, welche Eingabe den Automaten in den Ausnahmezustand "out of order" gebracht hat, und warum in diesem Zustand die Tür blockiert und nicht geöffnet ist. Denn für einen aktuellen Benutzer ist der blockierte Ausgang im Regelfall der unangenehmere; mit heruntergelassener Hose erwischt zu werden ist immer noch weniger schlimm, als gar nicht mehr aus dem Klo heraus zu kommen. Vielleicht verfügen die Entwickler der Steuerung aber über höhere Einsichten, die sich mir nicht erschließen.
Auf jeden Fall bollerten Enkel von innen und Opa von außen gegen die blockierte Tür, ohne Effekt. Der Schaffner war natürlich gerade im anderen Zugteil. Panik auf beiden Seiten der Tür! Schließlich öffnete sich auf magische Weise die Tür. Der Enkel behauptet, er habe den Knopf für die Handspülung betätigt. Das wäre überraschend. Ist ja auch egal, auf jeden Fall war er befreit. Aber den ganzen Rest der Reise wiederholte er mit großer Bestimmtheit: "Auf dieses Klo gehe ich nicht mehr, egal ob ich muss oder nicht!" So wird ein Kind schon früh von den Vorteilen der Digitalisierung überzeugt.