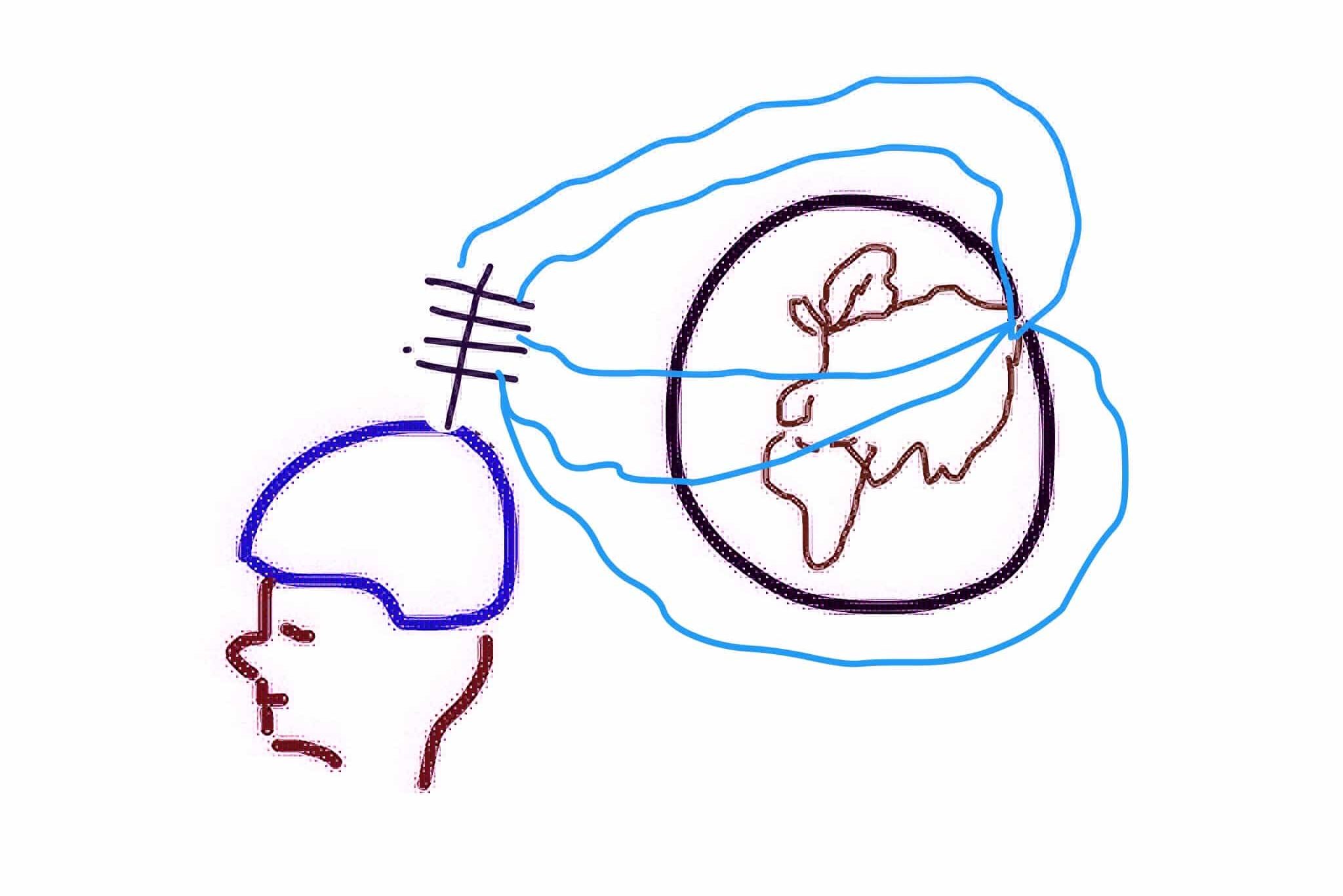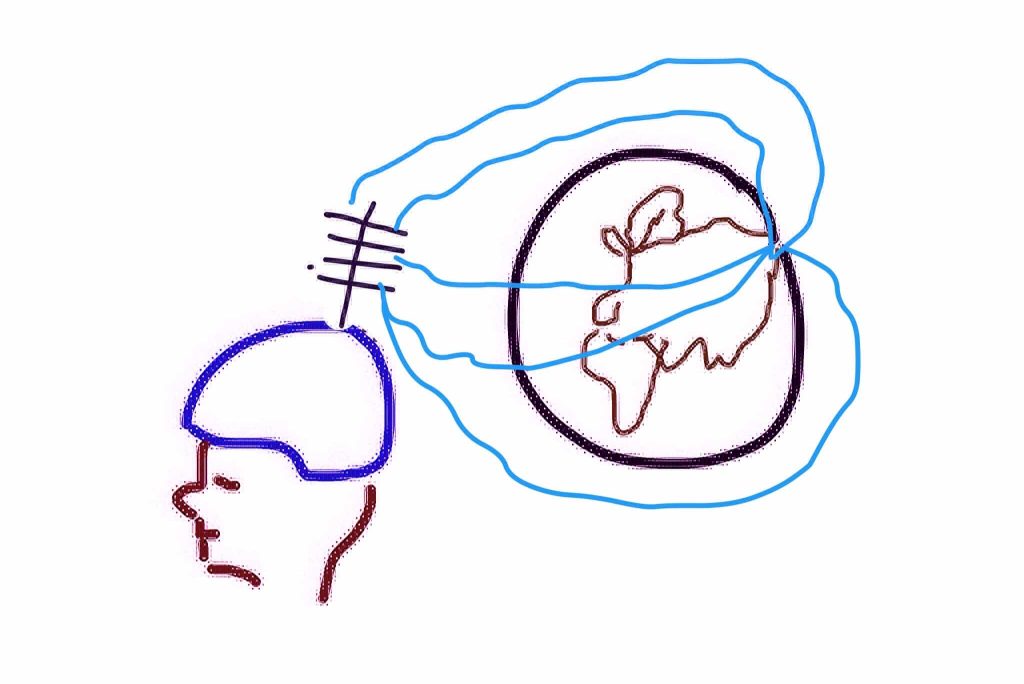 Hightech-Fahrradhelm mit vielen Funktionen und einer App mit Datenschutzregelungen (Privacy Rules), die man nur jetzt oder später akzeptieren, aber nicht ablehnen oder individuell einstellen kann.
Dank der europäischen Datenschutz-Grundverordnung leben wir, was den Datenschutz angeht, ja inzwischen im Paradies. Jede geöffnete Webseite begrüßt uns mit der Frage, ob wir unsere Daten mit unserer Zustimmung oder aber unter der Hand an den Betreiber der Seite abgeben wollen, Google zeigt uns, wenn wir lange genug suchen, brav eine Liste der etwa 100 Weiterverarbeiter unserer von Google abgegriffenen Daten. Da wissen wir doch, woran wir sind!
Zu einem fortgeschrittenen Geburtstag bekam ich von meinen Geschwistern einen Hightech-Fahrradhelm geschenkt. Für einen gewissen Aufpreis gegenüber einem normalen Fahrradhelm bekommt man viele Funktionen wie Bremslichter, Sturzentdeckung, SOS-Funktion, Bluetooth-Verbindung zum Handy und sprachgesteuerte Navigation. Zum Helm gehört natürlich eine App, ohne man all diese nützlichen Funktionen nicht benutzen kann. Zu dieser App wiederum gehören Datenschutzregelungen (Privacy Rules), die man nur jetzt oder später akzeptieren, aber nicht ablehnen oder individuell einstellen kann. Vor allem herrscht über allem chinesisches Recht, was ja sehr beruhigend ist.
Freundlicherweise informiert mich der Hersteller – in Section 3 – darüber, welche meiner Daten sie sammeln und speichern, wenn ich den Helm und die App benutze, nämlich schlichtweg alles. Erst mal persönliche Informationen, mit denen man mich identifizieren kann, also Name, Telefonnummer und E-Mail-Adresse, dazu alle verfügbaren Informationen über andere, mit denen ich bei Benutzung des Helms kommuniziere, und natürlich auch die Informationen, die diese über mich produzieren. Ortsdaten, wenn ich herumradle, ist doch klar. Wozu werden sie denn erfasst, wenn nicht für Übermittlung nach China. Sogar Beschleunigungsdaten erfassen sie, wahrscheinlich weil sie sich Sorgen um meine Fitness machen. Weiter möchten sie meine IP-Adressen, meine Provider- und Geräte-Information haben, natürlich auch geographische Informationen, die in Fotos stecken, sowie Begriffe, nach denen ich im Web suche. Bleibt eigentlich nichts mehr übrig, oder?
Da heißt es zum Bespiel:
WE PROMISE:
5.1 We do not display personalized advertisements based on sensitive categories such as race, religion or health;
Na super! Das beruhigt einen ja sehr. Als halbwegs gesunder, agnostischer, weißer alter Mann wäre ich sonst doch sehr gefährdet gewesen.
5.2 We will not share with advertisers information that can be used to identify you personally, such as your name or email address (unless authorized by you)
Jetzt wäre es ja nett, wenn sie einen irgendwann um Erlaubnis zu irgendetwas bitten würden. Tun sie aber nicht.
We promise
5.3 You will not sell your personal information to any third party at any time and under any circumstances, and we will only use the information obtained under this Agreement to the extent permitted by law.
Ihr Versprechen, dass ich meine Daten nicht verkaufe, erfreut mich sehr! Zwingen sie mich doch durch das Akzeptieren ihrer Nutzungsbedingungen genau dazu.
Auch beruhigt mich ihr Versprechen, dass das chinesische Recht ihre eventuellen Verletzungen europäischer Gesetzte begrenzt.
We will establish a strict policy to protect your personal information, and will not disclose your information to third parties unless you have obtained your authorization in advance or otherwise stated in this statement.
Meine Meinung dazu siehe oben!
Naiverweise nehme ich an, dass die Datenschutzbeauftragten für die Prüfung solcher Nutzungsbestimmungen zuständig sind, und wende mich an die bayerische Ausgabe dieser Institution, weil schließlich der deutsche Vertrieb des Helms in Bayern sitzt. Ein Herr aus dieser Behörde teilt mir mit, dass ja noch keine Verletzung meiner eigenen personenbezogenen Daten eingetreten sei. Dieses kann ich ihm bestätigen, da ich den Helm wegen der dubiosen Datenschutzbestimmungen noch nicht in Betrieb genommen habe, wende aber ein, dass jeder Betrieb des Helms nach der Zustimmung zu den Datenschutzbestimmungen unweigerlich zu einer Verletzung der europäischen Datenschutz-Grundverordnung führen würde, weil diese Verletzung offensichtlich ein Teil des Geschäftsmodells sei.
Außerdem verweist der höchst engagierte Datenschützer mich an meinen heimatlichen Datenschutzbeauftragten, weil der Vertrieb nur Vertrieb mache und nicht etwa Nutzungsbestimmungen verfasse. Schon hat er wieder einen Vorgang erfolgreich erledigt. Die Effizienz der Bayern überzeugt wieder mal auf der ganzen Linie!
Die saarländischen Kollegen sind ähnlich engagiert; sie finden heraus, dass die europäische Niederlassung des Herstellers in Spanien sitzt, atmen einmal tief auf und verweisen mich an die Spanier. Auch als großer Optimist, der ich bin, sind meine Hoffnungen auf Hilfe durch die Spanier überschaubar.
Ich danke dem saarländischen Datenschützer und äußere meine Erwartung, dass die spanischen Behörden mich sicherlich gern weiter verweisen werden, vermutlich an den chinesischen Hersteller, und verspreche, ihm gern Bescheid zu geben, wenn ich mit dem Hersteller die Änderung seiner Nutzungsbedingungen ausgehandelt hätte, und verbleibe mit freundlichen Grüßen.
Wie es sich trifft, berichtet die Süddeutsche Zeitung am 17. November über eine Untersuchung von Mozilla. 151 Produkte wurden auf ihren Umgang mit privaten Konsumentendaten und ihre Sicherheit gegenüber Angriffen geprüft. 46 von diesen Produkten wurden mit dem Attribut "Privacy not included" ausgezeichnet. Mein Helm war nicht dabei.