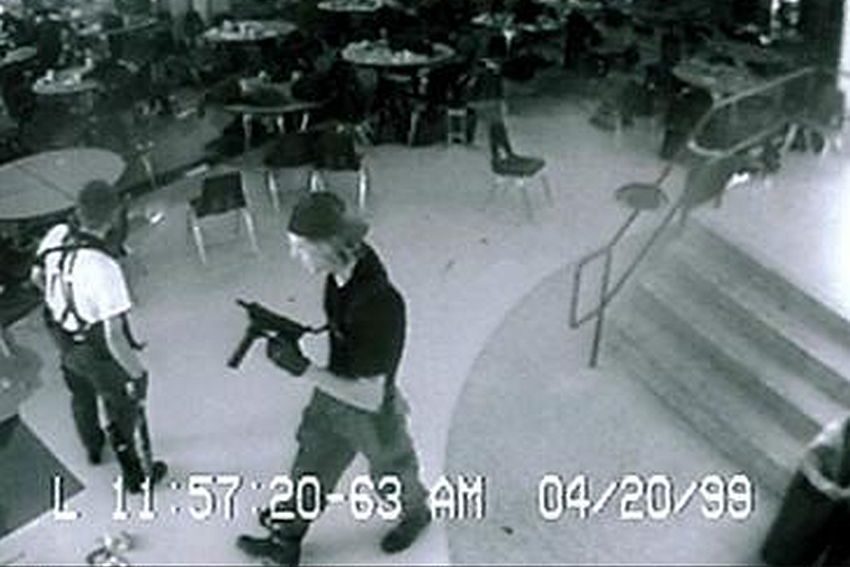 Anmerkungen zu Elton Johns Song "Ticking"
Es gibt großartig komponierende und singende Musiker, die das Glück haben, auf einen genialischen Textschreiber zu stoßen. Dies ist mitnichten selbstverständlich. Denn selbst in der hohen Zeit des deutschen Kunstliedes in der Romantik haben sich Komponisten von der Größenordnung eines Brahms zuweilen mit zweitrangigen Gedichten begnügt, die deutlich unter dem musikalischen Niveau ihrer Lieder lagen.
In der Popmusik bestand ursprünglich eine Rollenverteilung: Sänger, Komponist und Texter haben miteinander kooperiert. Es kam dann eine Zeit, als sich alle drei Rollen in einer Person vereinten, etwa bei Bob Dylan oder Cat Stevens, wobei bei Dylan das Textniveau das der Musik überragte. Legendär wurde die höchst fruchtbare und stets Niveau wahrende Rollenverteilung bei Lennon und McCartney. Ja, und es gab Elton John, der durch eine glückliche Fügung über lange Strecken seiner Karriere Bernie Taupin an seiner Seite wusste. Bernie Taupin schrieb viele Popsongtexte, die sich, ähnlich wie bei Dylan und anfangs auch bei Bruce Springsteen, durch einen sowohl lyrischen als auch intellektuell (relativ) hohen Anspruch auszeichneten. Der Song "Ticking" darf als ein meisterliches Paradestück der Zusammenarbeit mit Elton John gelten.
"Ticking" (1974 auf dem Album "Caribou" erschienen) behandelt höchst dramatisch den Kausalzusammenhang zwischen den psychischen Defiziten in Kindheit und Jugend eines jungen Mannes aus einem repressiv-"normalen" Milieu und deren späteren Auswirkung in einem mörderischen Gewaltausbruch: In einer Bar streckt er mit seinem Revolver vierzehn Menschen nieder. In den Strophen werden Szenen aus der Zeit des "normalen" Heranwachsens beschrieben, die Verwunderung darüber geäußert, dass es zur Katastrophe kam, die Mordbegebenheiten in der Bar dargestellt, bis hin zur Erschießung durch die Polizei, als der Mordende sich auf deren Drängen ergeben will. Im Refrain wird die ständig maßregelnde Anmahnung der Mutter erwähnt ("Remember Mama said"), und dazu das zweifach wiederholte "Ticking, ticking" – die menschliche Zeitbombe tickt unentwegt. Die "strange notions in your head" münden schließlich in die Katastrophe.
Vieles aus dem Songtext ließe sich zitieren, um die dichtende Meisterschaft Bernie Taupins zu illustrieren, aber es reicht hin, die Zeile anzuführen, in der er das Taumeln des vom rächenden Gesetz Erschossenen im Todesmoment darstellt: "Oh you danced in death like a marionette on the vengeance of the law." Entsetzliches, das sich lyrisch vermittelt, ohne in Kitsch zu verfallen. Unglaublich.
Die Musik des Songs hat es ihrerseits in sich: Der Vokalpart von "Ticking" ist relativ schlicht gehalten, wenngleich mit großer Emphase vorgetragen und zwischendurch durch ebenfalls von Elton John gesungene Zweitstimmen akzentuiert. Das eigentliche Drama spielt sich in der Pianobegleitung ab. Sie ist nur ein wenig mit einem dezenten Synthesizerzusatz angereichert. Aber was Elton John da an virtuosem Klavierspiel leistet, gehört mit zum Besten, was er je auf dem Klavier vorgetragen hat. Die psychische Tragödie bildet sich chaotisch-erregt in diesem herausragenden Pianospiel ab. Es heißt, Elton John habe versucht, den Vokal- und den Klavierpart getrennt aufzunehmen; da er aber so nicht die erhoffte Intensität zu erlangen vermochte, hat er schließlich beides, Gesang und Pianobegleitung, zusammen aufgenommen. Kaum zu glauben, wenn man es hört.
Der Song "Ticking" ist schon bald fünfzig Jahre alt, zeichnet sich aber durch eine überzeitliche künstlerische Qualität aus. Er ist leider auch allzu aktuell geblieben, vielleicht noch aktueller als zur Zeit seiner Entstehung. Denn er ist durchweht von dem, was bei Freud als das Unheimliche bezeichnet wird: ein Gefühl des Geheimnisvollen, scheinbar irrational-fremden und dennoch entfernt-bekannten, das unser Unbewusstes gespeichert hat, also Teil von uns war, und nun an die Bewusstseinsoberfläche gelangt ist.
Dass der Jugendliche die psychische Drangsal in sich über lange Jahre akkumuliert hat, bis das Angestaute "raus musste" und in der horrenden Gewalttat explodierte, kam nicht von ungefähr. Sein Milieu hat die Basis dafür geschaffen, die Gesellschaft, in der er lebte, das Milieu geformt. Man ist leicht bei der moralischen Indignation, wenn man von solcher Entsetzlichkeit erfährt.
"So what was it that brought the squad car screaming up your drive / To notify your parents of the manner in which you died", schreibt Bernie Taupin zu Beginn des Songs. Dieses "Was war es" ist zwar nicht gleich auf den ersten Blick dekodierbar, gewiss ist aber, dass es nur insofern irrational ist, als man die Gesellschaft, die dies Irrationale ermöglicht und bewirkt hat, selbst für irrational erachtet. Die Mutter war da, der Beichtvater war da, auch die berichtende Schulbehörde – alles Instanzen des gutbürgerlichen Anstands. Und doch weiß der Songtext um den Kausalzusammenhang im Moment des Verbrechens: "Oh your childhood cried out in your head 'they mean to do you harm'". Irrational? Ja, gewiss. Aber wo kommt dies Irrationale her, fragt der Song, ohne es zu formulieren – und belässt den Rezipienten beim Schauder des Unheimlichen.