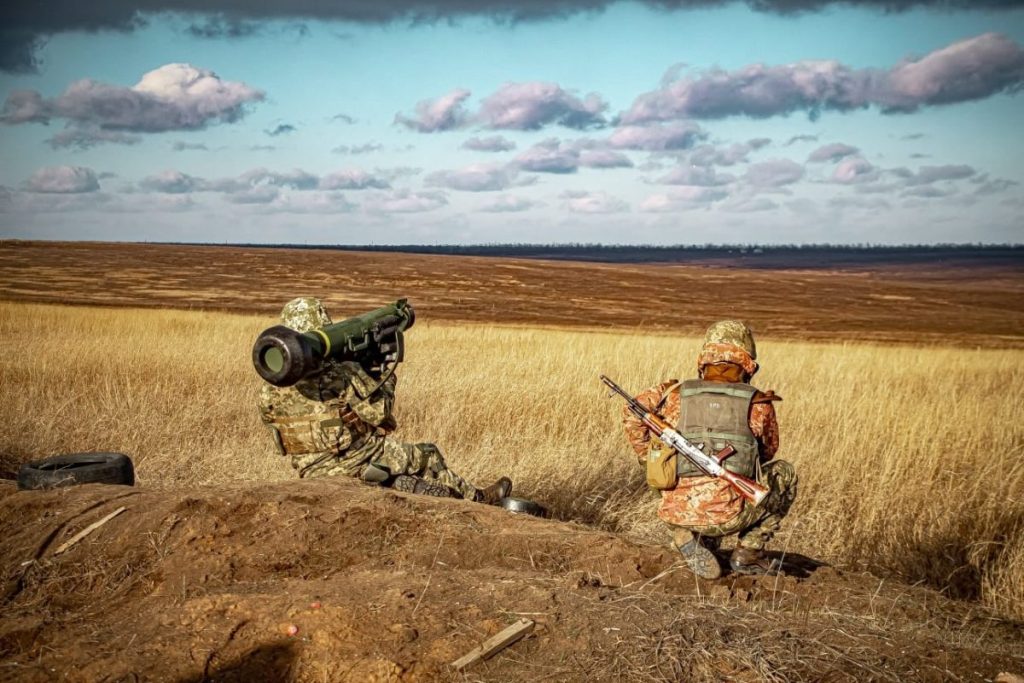 Kriegsgegner warnten vor einem "äußerst gefährlichen Sumpf" in der Ukraine, wenn die USA ihre militärische Präsenz in der Region verstärken.
US-Präsident Joe Biden erwägt Berichten zufolge einen Vorschlag des Pentagons, tausende amerikanischer Truppen in das Baltikum und nach Osteuropa zu entsenden, während progressive Antikriegsanalysten und Aktivisten davor warnen, dass ein solcher Schritt die Spannungen in der Region weiter anheizen – und einen ausgewachsenen Krieg mit Russland riskieren würde.
Die New York Times berichtete am Sonntag, dass hochrangige Mitarbeiter des US-Verteidigungsministeriums "Herrn Biden mehrere Optionen vorgelegt haben, die amerikanische Militäreinrichtungen viel näher an die Türschwelle [des russischen Präsidenten Wladimir] Putin bringen würden", nachdem Gespräche zwischen US-Außenminister Antony Blinken und dem russischen Außenminister Sergej Lawrow keinen diplomatischen Durchbruch brachten.
"Die Optionen beinhalten die Entsendung von 1000 bis 5000 Soldaten in osteuropäische Länder, mit der Möglichkeit, diese Zahl zu verzehnfachen, wenn sich die Lage verschlechtert", so die Times. "Es wird erwartet, dass Mr. Biden noch in dieser Woche eine Entscheidung treffen wird."
Die Berichte über den Plan kamen während der Meldungen, dass sowohl die USA als auch das Vereinigte Königreich die Familien von Diplomaten aus der Ukraine abziehen und dabei mögliche "militärische Maßnahmen" Russlands gegen das Land anführen.
Russland hat die Anschuldigungen der USA zurückgewiesen, es plane eine bevorstehende Invasion der Ukraine, eines NATO-Verbündeten, der dem Bündnis beitreten möchte – ein Ziel, das Russland als große Sicherheitsbedrohung betrachtet. Die USA liefern seit Jahren Waffen in die Ukraine und unterstützten 2014 den gewaltsamen Sturz der gewählten Regierung des Landes. Derzeit haben die USA mehr als 150 "Militärberater" in der Ukraine stationiert, darunter auch Sondereinsatzkräfte.
Der ukrainische Verteidigungsminister Oleksii Reznikov teilte am Wochenende über Twitter mit, dass das Land eine neue Lieferung von "mehr als 80 Tonnen Waffen" aus den USA erhalten habe und in naher Zukunft weitere Waffen erwarte. "Dies ist nicht das Ende", schrieb Reznikov.
Am Sonntag wies Russland eine Anschuldigung – diesmal aus dem Vereinigten Königreich – zurück, wonach es beabsichtige, in die Ukraine einzumarschieren und dort eine "Marionettenregierung" zu installieren. "Hören Sie auf, Unsinn zu verbreiten", erklärte das russische Außenministerium in einer Erklärung und beschuldigte die NATO-Länder, "die Spannungen um die Ukraine zu verschärfen."
Die New York Times berichtete am Sonntag, dass die Regierung Biden "jetzt von ihrer Strategie des Nicht-Provozierens abrückt", nachdem sie zuvor "eine zurückhaltende Haltung zur Ukraine eingenommen hatte, aus Angst, Russland zu einer Invasion zu provozieren".
William Hartung, Senior Research Fellow des Quincy Institute, warnte am Montag, dass "selbst ein indirektes Eingreifen Milliarden kosten könnte und gleichzeitig die Risiken einer Eskalation in einer Weise erhöht, die das US-Personal – und die Interessen der USA – in Gefahr bringen könnte."
"Das vielleicht größte Risiko stellt die wahrscheinliche Entsendung zusätzlicher US-Truppen und Auftragnehmer dar, die dabei helfen sollen, die ukrainischen Streitkräfte im Umgang mit den aus den USA stammenden Systemen zu schulen und bei deren Wartung zu unterstützen", so Hartung. "Sollte US-Personal im Falle einer russischen Invasion an der Front landen und getötet werden, wird der Einsatz – und die Aussicht auf eine Eskalation – drastisch steigen.
Katrina vanden Heuvel, Präsidentin des American Committee for the U.S.-Russia Accord und Herausgeberin von The Nation, argumentierte in ähnlicher Weise: "Wenn US-Truppen dort Ukrainer ausbilden, kann es zu amerikanischen Opfern kommen."
"Das könnte zu einer noch stärkeren Einmischung der USA und zu einem potenziellen und äußerst gefährlichen Sumpf führen", fuhr sie fort. "Die Ukraine braucht eine diplomatische und politische Lösung. Ein positives Ergebnis wäre der Ausbau einer neuen und entmilitarisierten internationalen Sicherheitsarchitektur in der Region und ein Moratorium für die NATO-Erweiterung, zusammen mit internationalen Garantien für die Unabhängigkeit der Ukraine. Möge sie eine Brücke zwischen Ost und West sein."
"Jede Intervention zum jetzigen Zeitpunkt", schrieb vanden Heuvel, "würde die Aufmerksamkeit und die Ressourcen der USA auf die Herausforderungen der Pandemie, der wirtschaftlichen Ungleichheit, der Rassenkonflikte und des katastrophalen Klimawandels verschwenden."
Der Artikel erschien im englischen Original zuerst bei CommonDreams.org  unter der Lizenz CC BY-NC-ND-3.0 .