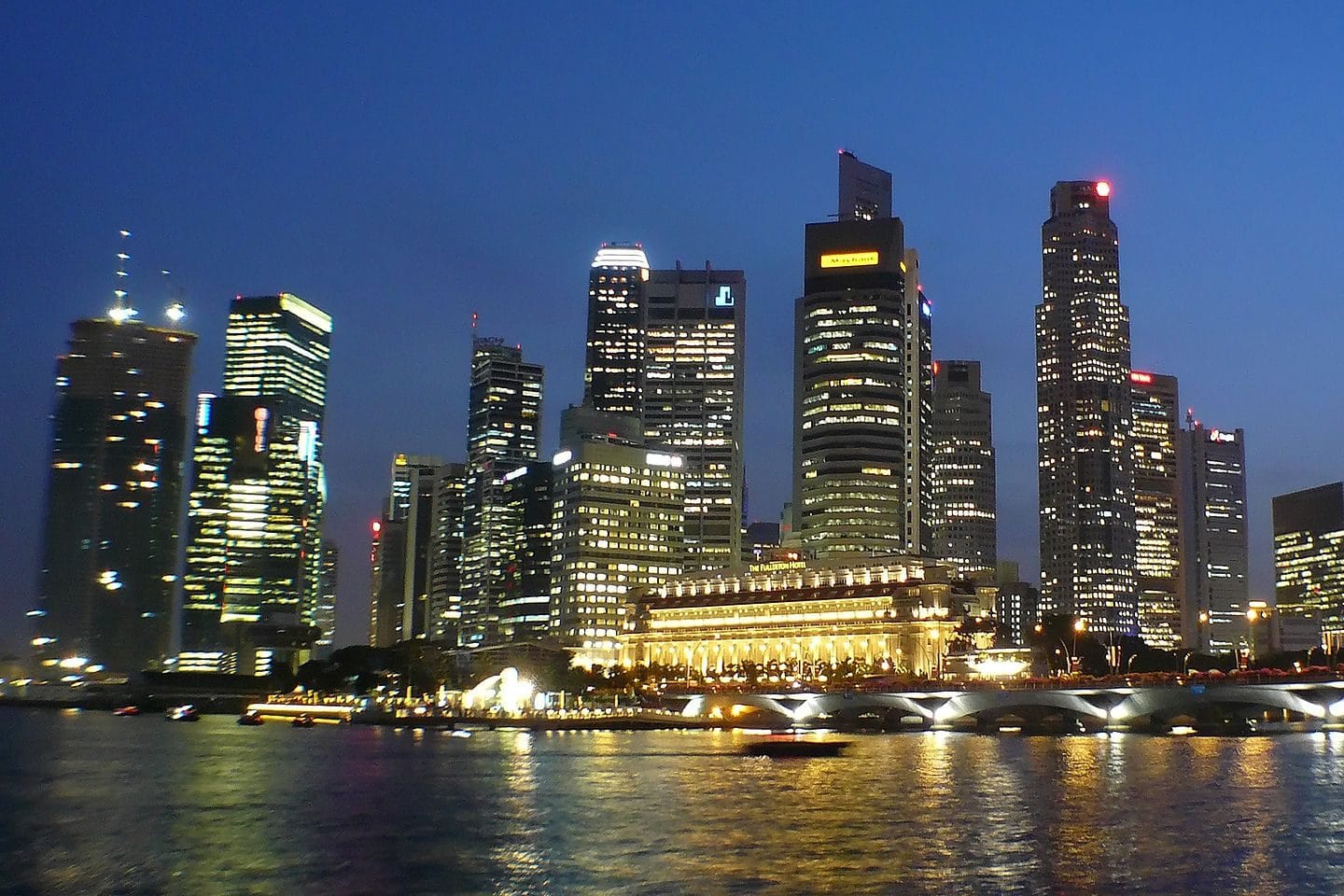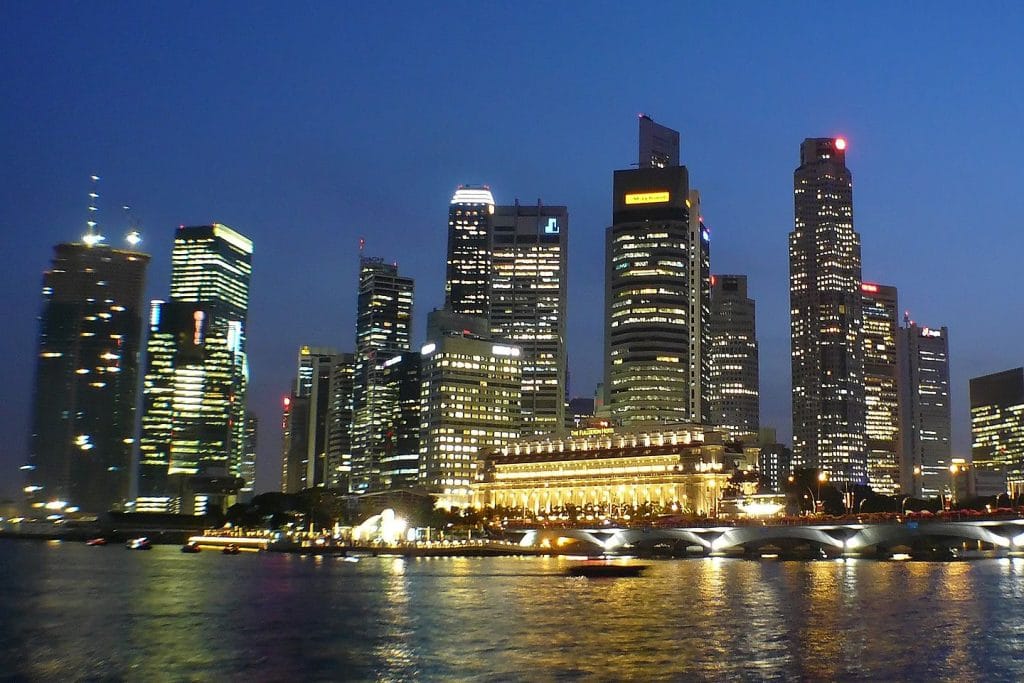 In Singapur wurde ein Gesetz zur Bekämpfung der ausländischen Einmischung durch "feindliche Informationskampagnen" und "lokale Proxies" eingeführt.
Ein gutes Beispiel dafür, in welche Richtung die staatlich und auch von Unternehmen geförderte Anti-Desinformationsstrategie, wie sie von der EU mit der East StratCom TaskForce, dem  NATO Strategic Communications Center of Excellence oder dem European Digital Monitoring Observatory praktiziert wird, bietet Singapur. Dort wurde am 4. Oktober der Foreign Interference (Countermeasures) Act (Fica) vom Parlament mit einer Mehrheit von 75 Stimmen gegen 11 Nein-Stimmen und 2 Enthaltungen durchgewunken.
Mit ihm soll ausländische Einmischung abgewehrt werden, nach dem Innenminister eine der größten Bedrohungen des Landes wegen seiner gemischten Bevölkerung und seiner Offenheit. Das seien "Versuche von ausländischen Akteuren, unsere Innenpolitik durch verdeckte und täuschende Mittel zu manipulieren, um unsere politische Souveränität zu untergraben und unserem sozialen Zusammenhang zu schaden". Im Zentrum steht die Bekämpfung von "feindlichen Informationskampagnen" (Hostile Information Campaigns – HICs) und "lokalen Proxies (Politically Significant Persons)". Täuschung heißt, auch nur seine Kommunikation zu verschlüsseln.
Maßnahmen sollen eingeführt werden, um diesen zuvorzukommen, sie zu entdecken und zu stören. Um die Verbreitung von Desinformation zu bekämpfen, können Online-Plattformen, Internetanbieter und Betreiber von Websites gezwungen werden, bestimmte Accounts oder Inhalte zu sperren. Auch persönliche Kommunikation kann untersagt werden. Alles, was einen politischen Zweck hat, das Vertrauen in die Regierung oder Behörden schwächen könnte oder die öffentliche Meinung bei Themen, die öffentlich umstritten sind oder debattiert werden. Es geht schlicht um Zensur unter dem Deckmantel der Bekämpfung von Desinformation, die irgendwie mit dem Ausland verbunden ist.
Bekämpft werden soll damit auch die "5. Kolonne" oder Bürger von Singapur, die unter angeblichem Einfluss einer ausländischen Macht stehen und "direkt in die politischen Prozesse" involviert sind (Politically Significant Persons – PSPs). Gemeint sind damit Parteien, Politiker, Abgeordnete, auch wenn sie nur nominiert sind, Oppositionsführer, Kandidaten, die sich zu einer Wahl aufstellen. Der Innenminister kann auch andere Menschen und Organisationen als PSPs auflisten: "Die Gegenmaßnahmen zu definierten und benannten PSP werden die folgenden Bedrohungsvektoren ausländischer Einflussnahme abdecken: Spenden, Freiwillige, Führung und Mitgliedschaft sowie Verbindungen." Letztlich kann jeder Kontakt mit einem Ausländer verdächtig werden. Der Innenminister rechtfertigt das Gesetz auch damit, dass es angeblich weniger hart ist wie der Foreign Agents Registration Act in den USA.
Alles sieht ziemlich unverblümt danach aus, die Macht der herrschenden Partei, der People's Action Party (PAP), die seit der Unabhängigkeit 1965 eine Mehrheit hat und den Präsidenten und die Regierung stellt, zu sichern und die Opposition sowie Kritik in der autoritären Demokratie kleinzuhalten. Die jetzige Präsidentin  Halimah Yacob kam von der PAP und war 2017 wieder einzige zugelassene Kandidatin, weswegen die eigentlich notwendige Wahl entfiel und sie inthronisiert wurde.
Menschenrechtsorganisationen fordern Rücknahme des Gesetzes
10 Menschenrechtsorganisationen wie Amnesty, Access Now, Human Rights Watch oder Article 19 haben in einer gemeinsamen Stellungnahme fordern, das Gesetz, das den bereits durch andere Gesetze wie den Protection Against Online Falsehoods and Manipulation Act (POFMA) begrenzten "zivilen Raum online und offline" noch weiter einschränken könne und internationalen Menschenrechtsprinzipien widerspreche, zurückzuziehen. Das Gesetz sei zu weit und zu vage, so dass sich praktisch jede Meinungsäußerung und Verbindung, die mit Politik, sozialer Gerechtigkeit oder anderen Themen von öffentlichem Interesse zu tun haben, unterdrücken lasse.
Besonders gefährdet seien "Vertreter der Zivilgesellschaft, unabhängige Journalisten, Akademiker, Künstler, Autoren und alle, die Meinungen äußern, Informationen teilen und zusammenarbeiten, um soziopolitische Probleme und Themen des öffentlichen Interesses aufzugreifen". Und weil mit teils schweren Strafen gedroht wird, werde Selbstzensur und das Vermeiden der Mitwirkung in grenzüberschreitenden Aktivitäten um sich greifen.