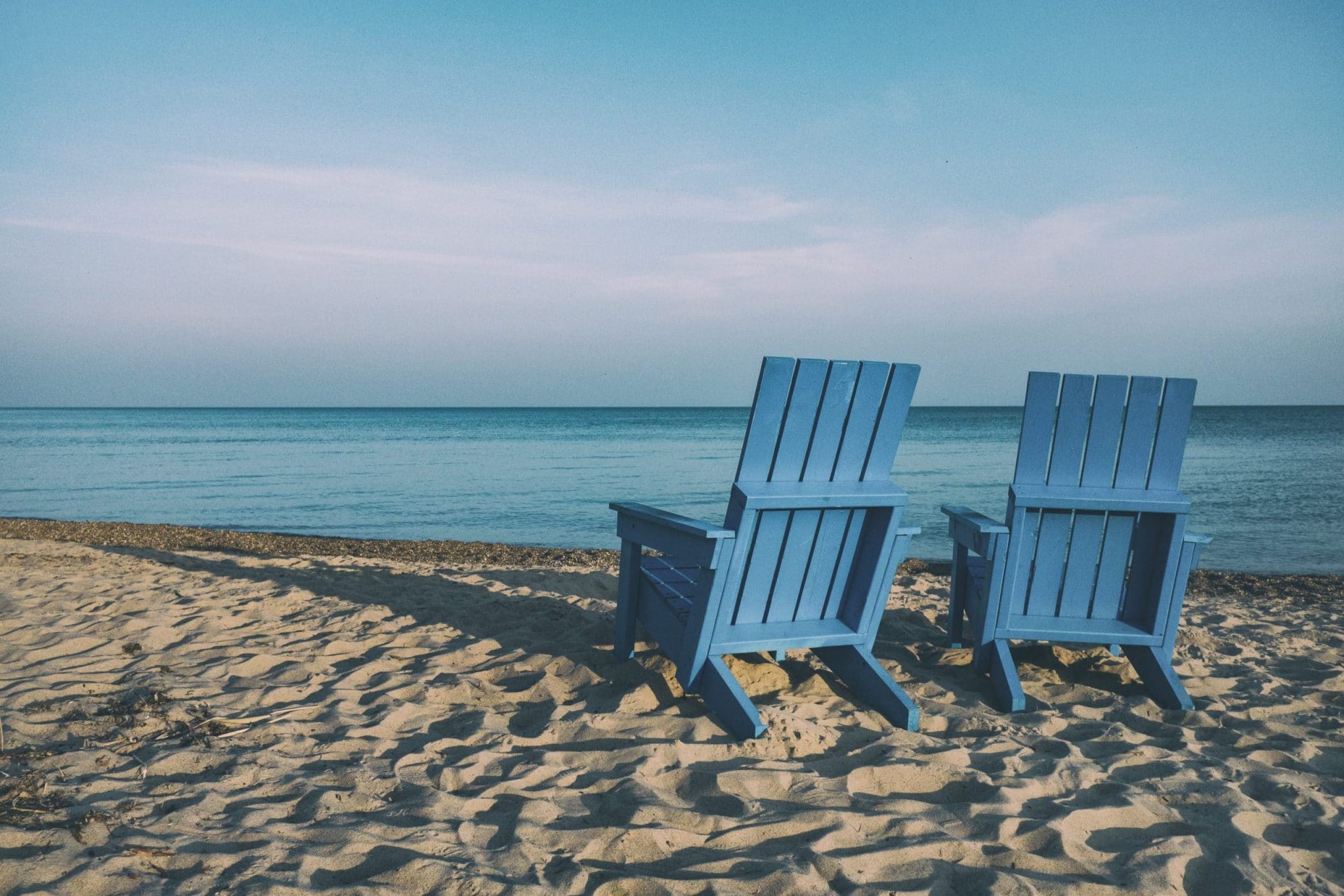 Zu viel soll nach einer Studie ebenso schlecht sein wie zu wenig, und irgendwie kommt es wenig überraschend darauf an, sinnvollen und produktiven Beschäftigungen nachzugehen.
Es gibt Menschen, die ersehnen sich den Eintritt ins Rentenalter, zumindest wenn sie ausreichend Geld zur Verfügung haben, um endlich nicht mehr arbeiten zu müssen, sondern alle Zeit zur Muse, zum Müßiggang, zum Chillen zu haben. Andere fürchten – nicht nur wegen zu erwartender Geldknappheit – den Eintritt ins Rentnerdasein und versuchen vorzusorgen, weiterhin arbeiten zu können, weil ihnen sonst etwas fehlt. Das mag auch etwas damit zu tun haben, wie tief jemand in soziale Netzwerke integriert ist.
Es geht dabei natürlich um das Befinden, also wie zufrieden Menschen mit ihrer Situation sind. Sind Menschen zufriedener, wenn sie mehr Freizeit haben und weniger Zeit in Arbeit verbringen, die mehr Zwänge mit sich bringt? Wissenschaftler der University of Pennsylvania sind der Frage nachgegangen und haben herausgefunden, wie sie in ihrem Beitrag für das Journal of Personality and Social Psychology schreiben, was eigentlich nicht überraschend ist. Die Menschen sind zufriedener, wenn sie den Arbeitszwängen eine gewisse Zeit entfliehen und freie Zeit haben, aber wenn sie zu viel Freizeit haben, tut das auch nicht gut, weil dann das Gefühl schwindet, etwas Produktives und Sinnvolles zu machen.
Die Wissenschaftler haben Umfragen mit insgesamt 35.000 Teilnehmern analysiert. Beide sind nicht gerade aktuell, aber gewährend wahrscheinlich doch einen Einblick, ob mehr Freizeit die Zufriedenheit steigert. Nach einer Umfrage steigt die Zufriedenheit bis zu zwei Stunden mehr Freizeit, fällt aber, wenn man mehr als fünf Stunden hat. Dabei spielte eine Rolle, ob man die Freizeit alleine oder mit nicht-produktiven Tätigkeiten oder zusammen mit anderen und produktiv verbringt. Um das zu überprüfen wurden in Experimenten mehr als 2500 und 4000 Amerikaner online befragt, was sie machen würden, wenn sie eine gewisse Menge an Freizeit (15 min, 3,5 h oder 7 h täglich)hätten, in einer Umfrage auch, wie das wäre, wenn die Freizeit mit produktiven und sinnvollen Tätigkeiten verbracht oder verschwendet wird.
Zu wenig Freizeit, so das Ergebnis,  beeinträchtigt das Wohlergehen, zu viel belastet aber auch, wenn sie unproduktiv verbracht wird, beispielsweise mit Fernsehen oder Computernutzung, wenn hingegen "produktiv", beispielsweise mit Sport oder Hobbies, dann blieb die Zufriedenheiten zumindest so hoch wie bei der mittleren Menge an Freizeit (3,5 Stunden täglich). Aber genaue Zeiten ließen sich hier nicht ermitteln, nur der Zusammenhang, dass die Zufriedenheit nicht weiter mit wachsender Freizeit über ein bestimmtes Maß hinaus zunimmt. Die eigentlich wichtige Frage, wie weit Selbstbestimmung oder das Verhältnis von Zwang und Selbstbestimmung zur Arbeitszufriedenheit beiträgt, blieb außen vor.
Marissa Sharif, Mitautorin der Studie, meint, es käme auf ein Mittelmaß an Freizeit an. Letztlich belegt die Studie halt nur statistisch, dass zu viel Arbeit dem Wohlbefinden ebenso wenig zuträglich ist wie zu viel Freizeit, die verplempert wird. Wer exzessiv Freizeit hat als Rentner oder Arbeitsloser solle doch versuchen, diese mit sinnvollen und produktiven Tätigkeiten zu füllen. Aber wäre das nun Muße oder nur eine Simulation von Arbeit? Ist der Flaneur auf den Straßen oder im Netz produktiv oder unproduktiv? Und Arbeit ist oft genug auch nicht sonderlich produktiv, sondern eher nutzlos. David Graeber hat in einem Buch auf diese Bullshit Jobs hingewiesen, Ulrich Schnabel feiert das "Glück des Nichtstuns", indem er ein Buch schreibt. Alles nicht ganz einfach.