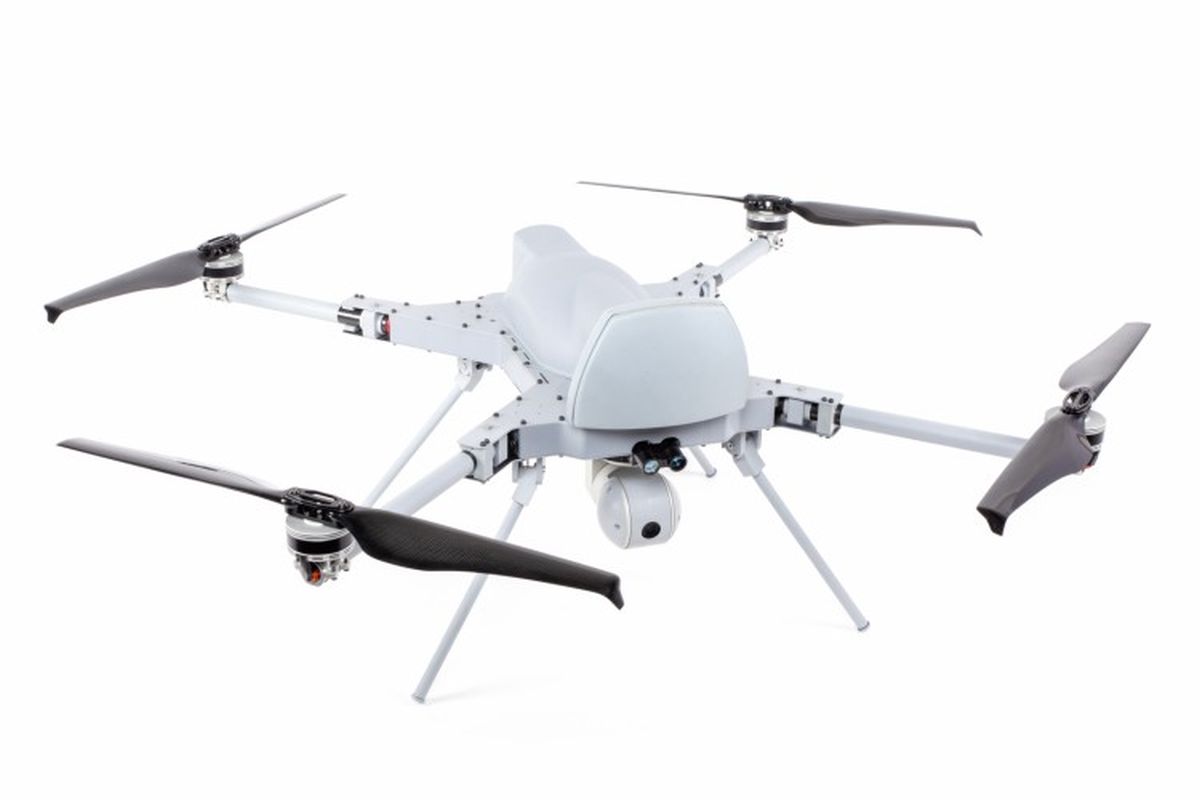 Nach einem Expertenbericht für den UN-Sicherheitsausschuss haben vermutlich erstmals türkische Kamikazedrohnen Kargu ohne menschliche Steuerung Menschen angegriffen. Der Drohnenkrieg ist damit außer Kontrolle geraten.
Die Türkei ist massiv in das Geschäft mit Kampfdrohnen eingestiegen, nachdem der US-Kongress 2010 und 2012 den Verkauf von Predator-Drohnen abgelehnt hatte. 2015 kamen schließlich die Kampfdrohnen Bayraktar TB2 zum Einsatz, mit denen die Türkei zunächst PPK-Kämpfer und -Stellungen angriff – auch im Irak und in Syrien. Die USA haben die Kontrolle darüber ebenso wie die Nato verloren, die die völkerrechtswidrigen Angriff und Invasionen duldeten, um die Türkei nicht an Russland zu verlieren. Bis 2023 will die Türkei nun in allen Hinsichten militärtechnisch unabhängig werden und damit auch zu einem größeren Waffenexporteur werden.
Im Frühjahr 2020 setzte die Türkei neben amerikanischen Kampfflugzeugen des Typs F-16 Artillerie und die im Land entwickelten und mit MAM-Raketen ausgerüsteten Kampfdrohnen Bayraktar-TB und Anka-S gegen die syrische Armee ein, die auf Idlib vorrückte. Zahlreiche gepanzerte Fahrzeuge und Artilleriesysteme wurden zerstört, hunderte syrische Soldaten getötet.
Die türkischen Kampfdrohnen wurden zum Verkaufsschlager und machen Militärschläge seitdem noch willkürlicher. Die Türkei, die die Nato und Russland gegenseitig ausspielt, hält sich nicht an internationale Abkommen und Regeln und wird damit zum Pionier einer neuen Kriegsführung, die nicht einmal so tut, als würde sie das Kriegs- und Völkerrecht beachten. Bislang haben Polen, die Ukraine, Katar, Aserbeidschan, Nordzypern, Libyen (Regierung der Nationalen Übereinkunft – GNA) und Marokko TB2-Drohnen gekauft.
Im September 2020 kamen die türkischen Drohnen mit Präzisionsraketen und elektronischer Kriegsführung im Krieg zwischen Armenien und Aserbeidschan um Nagorno-Karabakh wieder zum Einsatz und verhalfen Aserbeidschan zu einem schnellen und vernichtenden Sieg über das mit alten russischen Waffen ausgestattete Armenien. Aus der Erfahrung hat Armenien inzwischen auch Kampfdrohnen entwickelt.
Davor sorgten die türkischen Drohnen im Juni in Libyen für eine Niederlage der Truppen von Khalifa Haftar, die Tripoli belagerten, die Hauptstadt der international anerkannten Regierung von Fayez al-Sarraj. Dabei wurden auch die türkischen Kamikaze-Drohnen Kargu verwendet. Die 7 kg schweren, 60 cm langen und 60 cm breiten Quadropter haben eine Reichweite von 5 km und fliegen mit 75 km/h. Sie können mit unterschiedlicher Munition ausgestattet werden, die dann beim Aufprall auf das Ziel detoniert. Und sie wird von einem KI-System gesteuert, das selbständig Ziele identifizieren, verfolgen – und auch töten kann.
In Libyen sollen die Drohnen Menschen angegriffen haben, was der erste bekannte Vorfall wäre, bei dem Menschen von einer autonom handelndem Kampfdrohne ohne "human in the loop" angegriffen wurde. Ob es Verletzte oder Tote gab, ist unbekannt. Zu dem Ergebnis kam ein im März veröffentlichter Bericht des Expertenausschusses für Libyen des UN-Sicherheitsrats, auf den jetzt New Scientist aufmerksam machte. Ein Ergebnis war auch, dass das 2011 verhängte Waffenembargo "völlig unwirksam" war, was auch die Türkei betrifft.
Die Blockade durch die Haftar-Truppen wurde durch die türkischen Drohnen TB-2 und wahrscheinlich Anka S, unterstützt durch türkische Mehrfachraketenwerfer, Fregatten und Korku-Flugabwehrsysteme aufgebrochen. Konvois und sich zurückziehende Haftar-Truppen wurden dann nach dem Bericht mit Kargu2-Kamikazedrohnen und anderen Kamikazedrohnen gejagt: "Die tödlichen autonomen Waffensysteme waren programmiert, Ziele anzugreifen, ohne eine Datenverbindung zwischen dem Operateur und der Munition zu erfordern, das ist tatsächlich eine wirkliche 'fire, forget and find'- Kapazität. Die unbemannten Kampfflugzeuge und die Aufklärung- und Überwachungskapazitäten der kleinen Drohnen der Hafta-Truppen wurden durch elektronisches Jamming des elektronischen Koral-Waffensystems ausgeschaltet". Offenbar wurden auch die von den Vereinten Arabischen Emiraten an die Haftar-Truppen gelieferten russischen Pantsir-S-1-Raketenabwehrsysteme, die von russischen Söldnern bedient wurden, von den Drohnen überwältigt.
Nicht klar ist, ob die Kamikazedrohnen tatsächlich autonom flogen und die Angriffsziele nicht von Menschen bestimmt wurden. Aber der Bericht macht deutlich, dass autonome Killerdrohnen nicht erst kommen, sondern schon existieren. Völlig unklar ist auch, wie und nach welchen Regeln die türkischen Kamikazedrohnen, die in Schwärmen agieren,  Gegner erkennen, verfolgen und angreifen. Wieder wurden neue Waffensysteme in Regionen eingesetzt und getestet, die umkämpft oder Failed States sind. Geopolitische Konflikte werden geschürt oder genutzt, um neue Waffensysteme und militärische Strategien auszuprobieren und vorzuführen.